Netscape 6.2
Setup
In Netscape Preferences (Edit menu), click the Mail & Newsgroups triangle. Select Addressing.
Under Address Completion, check Directory Server. Click Edit Directory.
In the LDAP Directory Servers window, click Add.
In the Directory Server Properties window, name the server and enter its hostname (or IP Address).
Click OK in the three windows.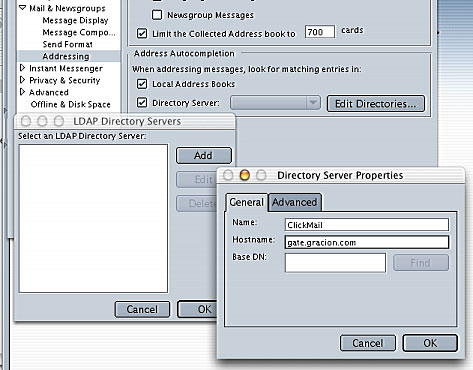 Search
To create a new message, choose File->New->Message.
In the To field, type part of a name. Wait for the search to display results
Select the desired entry.