LogScan

1.0

Logistics Equipment Checkout for CERT Teams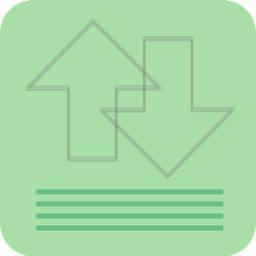 LogScan was created for CERT team use to efficiently check out barcoded equipment to team members and produce an ICS 303-style report. For a full description, see the App Store.

LogScan 1.0 (Free) For all iPhones with iOS 7.0 through 9.x (runs on iPad in compatibility mode)
---
Using LogScan
LogScan relies on custom barcodes placed on your equipment, and barcodes for your team members. Barcodes can be easily generated online or with apps such as Code128Encoder. To try out the LogScan, print TestBarcodes.pdf. Most common barcode formats, including QR, are supported. I've had good results with Code 128, an efficient format that supports alphanumerics.
In LogScan, press "+" to open the scanner view. Scan an item and a team member (or vice-versa). Each pair of scans is a checkout. The next time a checked-out item is scanned, it is checked in. To see the list of all events, close the scan view. ("Close" at bottom right).
To export your ICS-303 report, tap any event in the main list. On the Log Detail view, tap "Export as csv file" or "Export text." Choose a method to get your report to your spreadsheet app (Excel, iWork Numbers, etc.). Files work best for email/text/AirDrop, text may work best to paste into another app on your device.
From the main list, delete old entries with the standard swipe-left gesture, or tap "Edit" to get the delete buttons. To clear all entries, tap Utilies from the scanner view, then tap Clear all Log Entries.
LogScan was developed with actual field-use by a CERT team.
Bar Codes
LogScan relies on punctuation encoded in your bar codes to know what is being scanned. Equipment inventory requires both a type (kind, such as "Kenwood Radio") and a number for the specific item (Radio #5). A dash (hypen) separates the two and identifies the code as equipment as opposed to person. For example "101-5" for Kenwood Radio #5. Some Printable equipment codes.
People/Team Members: Any code that does not contain a dash (hypen) is considered a person. A plain number is a person ID. Optionally, the name of the person may be built into the code in the format LAST.FIRST/ID. The latter requires an alphanumeric format such as Code128. Suggested settings for Code128Encoder app:
Height: 20
Printing Scale: 1
Save as EPS, then drag to a layout app such as Pages
To create a quick batch of sequential codes, click Automator in the toolbar
Print to plain paper, cut out, and tape over with clear tape.
Scanning requires a small margin around all sides of the code.
Person/Equipment Database
To allow customization and retention of equipment and team member names, Logscan can import a csv file containing IDs and names. Scan a few test codes, then tap Utilities on the scan view. Export the data to your spreadsheet, edit and add names and IDs of item types and team members, then import the edited csv back into LogScan. Pass the file into LogScan using the "Open In.." command on your iPhone. Emailing an attachment to your phone is usually easiest.
Support/Contact
:
Limited email support is available. For assistance, use our contact form:
http://www.aiiee.com/askG/
Gracion Software
1257 Tolman Creek Road, Ashland OR 97520